Pure Galapagos (Grand Daphne)
Booking Dates
06/21/2023 through 12/15/2024
Travel Dates
06/21/2023 through 12/18/2024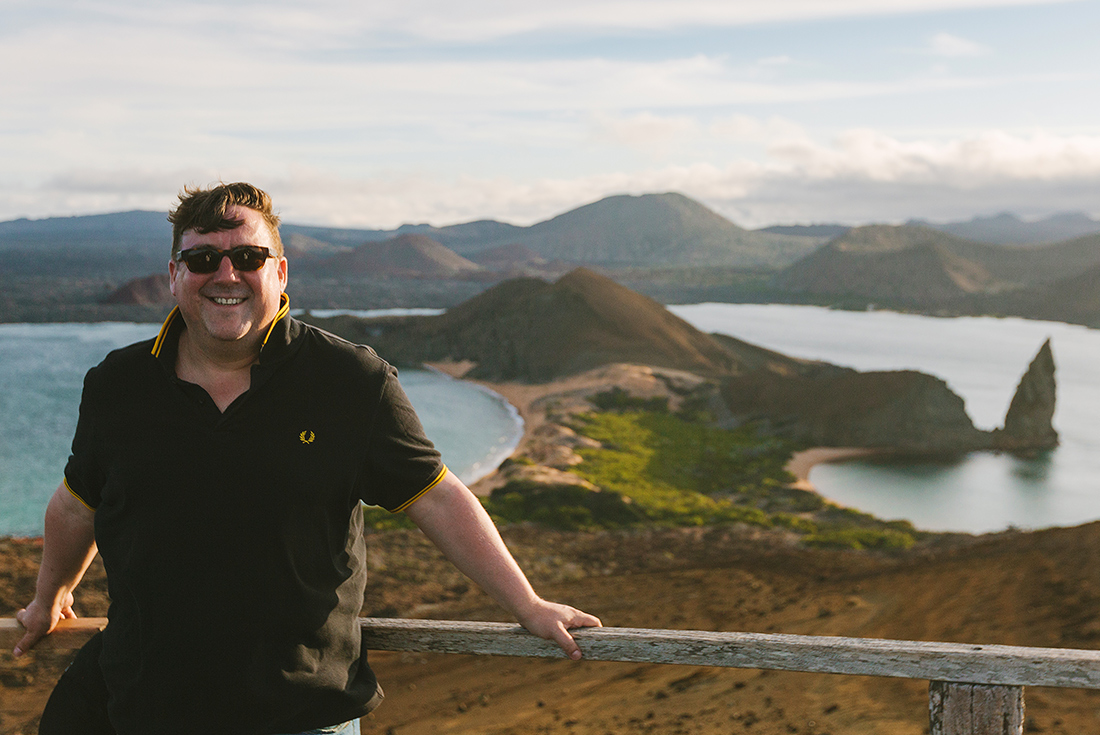 Pure Galapagos (Grand Daphne)

Few destinations rival the Galapagos for up-close encounters with wildlife, and this adventure focuses on the stars of the show. Enjoy a pure boat trip that's free of detours, overnight stopovers and passengers joining or leaving throughout. Stay on the ship and venture to remote parts of the archipelago – the west coast of Isla Isabela and Isla Fernandina – and see almost all the wildlife the Galapagos is famous for. Take the chance to swim and snorkel with sea lions and reef sharks off Isla Santa Cruz and Isla Bartolome, spy frigatebirds, boobies and pelicans soaring above North Seymour, and stroll among land iguanas and flightless cormorants on volcanic Punta Espinosa.

Activities
Isla Santa Cruz – Bachas Beach Walk (1 hour) – Wet Landing
Isla Santa Cruz – Bachas Beach Snorkel (45 mins) – Wet Landing
Isla Rabida – Walk and Snorkel from the beach (2 hours) – Wet Landing
Isla Isabela – Punta Albermarle – Snorkelling (1 hour)- Dry Landing
Isla Isabela – Tagus Cove – Walk (1.45 hours) – Dry Landing
Isla Isabela – Tagus Cove – Snorkel (1 hour)
Isla Isabela – Urbina Bay – Snorkel (1 hour)
Isla Isabela – Urbina Bay – Walk (1.5 hours) – Wet Landing
Isla Fernandina – Punta Espinosa – Snorkel (1 hour)
Isla Fernandina – Punta Espinosa – Walk (2 hours) – Dry Landing
Isla Fernandina – Punta Vicente Roca Snorkelling (1 hour) Dry Landing
Isla Fernandina – Punta Vicente Roca – Panga Ray boat tour (30 mins)
Isla Santiago – Puerto Egas – Walk (1.45 hours) – Wet Landing
Isla Santiago – Puerto Egas – Snorkelling (1 hour)
Isla Santiago – Caleta Buccanero – Panga boat tour (1 hour)
Isla Santiago – Caleta Buccanero – Snorkelling (1 hour)
Isla Bartolome – Walk (1.5 hours) – Dry Landing
Isla Bartolome – Snorkelling (1.5 hours)
Isla Sombrero Chino – Snorkelling (1.5 hours) Wet Landing
Isla Sombrero chino – Walk (1.5 hours) Wet Landing
Isla North Seymour – Snorkelling (1 hours)
Isla North Seymour – Walk (2 hours) – Dry Landing
Isla Santa Cruz – Charles Darwin Research Station (1.5 hours) – Dry Landing
Isla Santa Cruz – Highlands Visit (1 hour) – Dry Landing
Highlights
If there's one ultimate Galapagos adventure, this is it. Combining off-the-beaten-track gems with iconic sights like the Pinnacle Rock, this trip is a microcosm of the Galapagos
This unique, stand-alone sailing adventure shares its itinerary with no other Intrepid trip. Enjoy minimal contact with other travellers and boats
Explore the remote west coast of Isabela on a small Panga boat, and venture to the far-west Fernandina, home of the highest density of marine iguanas
Beach-lovers will be in heaven. The turtle-dotted Las Bachas is about as idyllic as they come.
| Day | Description | View All |
| --- | --- | --- |
| Day 1 | Isla Santa Cruz | Details |
| Day 2 | Isla Rabida - Isla Isabela | Details |
| Day 3 | Isla Isabela | Details |
| Day 4 | Isla Fernandina - Isla Isabela | Details |
| Day 5 | Isla Santiago | Details |
| Day 6 | Isla Bartolome - Isla Sombrero Chino | Details |
| Day 7 | Isla North Seymour - Isla Santa Cruz | Details |
| Day 8 | Isla Baltra | Details |